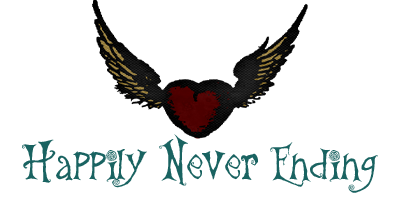 Happily Ever Endings... was born out of sheer frustration. You know how when you read a series and you love it but the last book takes a little while to come out and then you sort of forget parts of the novel? That's what these posts are going to serve to remedy. Happily Ever Ending... is a short post about what happened at the ending of each book that is going to be in a series for people who need a quick reminder of what happened in the previous installment. It's really annoying when you can't remember what happens and don't have time for a reread, so this hopefully will be a huge help!
__________
Synopsis from Goodreads:
Sophie Mercer's first term at Hex Hall turned out to be quite eventful. First the ghost of her evil grandmother haunted her every move, then her best friend was accused of murder and of course there was the discovery that Archer Cross, aka the boy of her dreams, was actually an undercover demon hunter - which would probably be something she could have worked on, if she hadn't also discovered that she was actually the demon Archer was hunting…
So, despite their issues, Sophie is actually relieved to be spending the summer in London with her father. But when your father is Head of The Council of Prodigium and your summer is being spent at the headquarters of everything magical, then a quiet holiday isn't really that likely. And, as Sophie struggles to come to terms with her new found demon powers, she finds herself thrust once again into a world of dark magic and conspiracies. The only thing that could possibly make things more complicated would be for Archer Cross to show up again, which of course he wouldn't, would he?
__________
Happily Ever Ending:
Sophie and Jenna have gone to England with Sophie's dad to stay with the council for the summer. When they get there, there are two demons called Nick and Daisy, who have no memory of how they were turned.
One night, Nick and Daisy take Sophie and Jenna to a Prodigium club that is raided by The Eye. Sophie meets Archer there, but he pretends that she is just a random girl, not the demon they're looking for. He lets her go but only on the promise that Sophie meets him another time.
When she meets Archer, they go to Graymalkin Island and find some very dark magic. When some ghouls appear from the ground they work out that this is where the Casnoff sisters have been raising demons. After defeating the ghouls they rush back to England in the Itineris, and plan to meet again to work out their feelings for each other and what they're going to do about it.
When she gets back to Thorne Abbey, she tells her dad about what she found out at Hecate. He agrees with her assumptions, and sends her to rest, but on the way to her room she gets attacked by Daisy, who has 'demoned out'. Lara Casnoff stops her, confirming Sophie's suspicions that she's the one raising the demons.
Back in her room, Elodie (the ghost) is there and she tells Sophie that Nick is currently at the mill where she's meeting Archer that night. She rushes out to meet him, but finds him bleeding to death, so she calls to Cal who comes to heal him. Then the Council interrupts and they're all taken back to Thorne Abbey.
Because the trial is run by the Casnoff sisters, so it ends with Sophie and her dad sentenced to the Removal, and Archer is sentenced to death. They are taken down to the cells in the basement, where they see Sophie's dad coming back from the Removal procedure, alive.
Then Sophie is taken away by Mrs Casnoff to have her Removal. However, they're interrupted by Elizabeth who says that Nick's 'demoned out'. Sophie manages to escape with the help of Elodie, and she finds Cal outside Thorne Abbey, which is now burning down. He kisses her on the lips quickly, before telling her to go and find her mother through the Itineris, who is, for some reason, with the Brannicks.
_________
I hope this helped! Now you're all set up to read the next one! If I've missed anything important or you think there's something wrong, let me know in the comments! I'm not all that good at these... ;)
Need a recap of book 1 too? Find it
here
!