Hey everyone! Welcome to June!
Books read this month: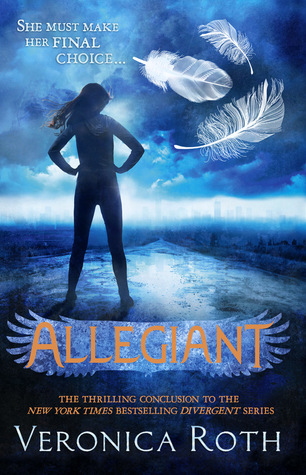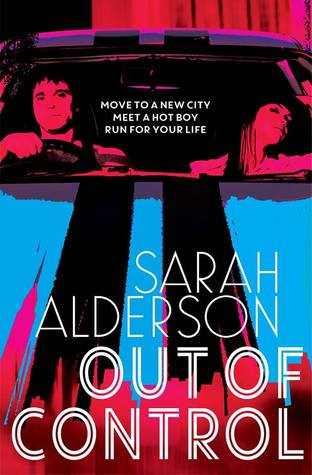 Exams started on 12th May so I've not had that much time to read lately, but I've got a break in between exams now for half term so hopefully I'll be able to get lots of books read in between revision! This month I finally read
Allegiant
and finished Tris' story. I LOVED it and thought the ending was really well done, despite what a lot of other people have said about it. I definitely recommend this series! I had to reread
Dorian Gray
for my English exam (which went okayish I think) but that's all done now so I NEVER HAVE TO READ IT AGAIN WOOOO because I hate it. I loathe it with a passion, from the bottom of my heart... Don't shoot me! ;) Anyway, strong feelings for Dorian aside, I also read
We Were Liars
,
as part of the
#liarsliveread
that took place on Twitter on 17th May. It was SUPER FUN and a really great book too!
Out of Control
was also fabulous and I really enjoyed it. I have a fun guest post from Sarah too, which you should definitely check out (link below)!
My favourite book of the month though was
Lobsters
, which I read in one sitting after my longest and most feared exam. It was just sooo good and so awkward and so lovable and gah it was FABULOUS. I also interviewed the authors this month, and you can read that
here
. (Although
Out of Control
and
We Were Liars
also deserve an honourable mention here!)
This month's posts:
New books this month:
Boys Don't Knit
and
After Iris
was this month's library haul, and I'm very much looking forward to both! I've had the sequel to
After Iris
for a little while now so I'm looking forward to being able to finally read it. I've also heard really good things about
Boys Don't Knit
so I'm hoping that will be a fun read. I was super excited when
Say Her Name
dropped through my letterbox - definitely will be reading that one as soon as I can! Lastly does anyone know if I can read
The Maleficent Seven
without having read the other Skulduggery Pleasant books? I'd like to read them, of course, but there are so many of them... :P I also got a sneaky preview of
Ruin and Rising
by Leigh Bardugo but that's not pictured - which reminds me I need to catch up with
Siege and Storm
! Huge thanks to Hot Key Books, HarperCollins, Simon and Schuster, Indigo and Chicken House for all of my goodies this month!
So I don't know if you've seen, but Jim from
YAYeahYeah
is hosting a huge blog tour celebrating all of the awesome books coming out on 5th June (my interview with Tom and Lucy was part of it) - because there are LOADS. You can head over to the
website
here to view all of them, but the ones I'm most looking forward to are:
What did you read in May?
Have you read any of these books yet?
What are you most looking forward to in June?