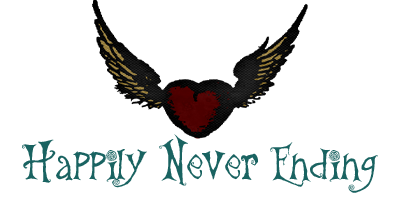 Happily Ever Endings... was born out of sheer frustration. You know how when you read a series and you love it but the last book takes a little while to come out and then you sort of forget parts of the novel? That's what these posts are going to serve to remedy. Happily Ever Ending... is a short post about what happened at the ending of each book that is going to be in a series for people who need a quick reminder of what happened in the previous installment. It's really annoying when you can't remember what happens and don't have time for a reread, so this hopefully will be a huge help!
________
Synopsis from Goodreads:
Budding designer Lola Nolan doesn't believe in fashion . . . she believes in costume. The more expressive the outfit -- more sparkly, more fun, more wild -- the better. But even though Lola's style is outrageous, she's a devoted daughter and friend with some big plans for the future. And everything is pretty perfect (right down to her hot rocker boyfriend) until the dreaded Bell twins, Calliope and Cricket, return to the neighborhood.
When Cricket -- a gifted inventor -- steps out from his twin sister's shadow and back into Lola's life, she must finally reconcile a lifetime of feelings for the boy next door.
Happily Ever Ending:
Lola is in a relationship with Max, when her old neighbours and past crush move back into the house next door to her. One of them is Calliope Bell - she used to be Lola's best friend, until Calliope became 'cool' and Lola didn't. The other is Cricket Bell, her twin, and the boy that Lola spent the best part of her childhood crushing on.
Lola tries her best to ignore him, and just get on with her relationship with Max, but being next door neighbours they can't help bumping into each other all the time. Lola doesn't want to forgive him for rejecting her years ago - after he spent time hanging out with her and then didn't invite her to his birthday party and then ignored her.
It turns out, that Cricket has been into Lola all this time, and Calliope told Cricket that she had asked Lola to come and Lola had said no. Lola learns all this after she spends more time with Cricket after he moved back - and while he was making the hoops and panniers for her Marie Atoinnette prom dress. Once she finds out that Cricket still wants her, has always wanted her, she breaks up with Max, but before she can get together with Cricket, she feels like she has to prove herself to him.
After going through a period of not wearing her fancy clothes, and trying to be a better person, Cricket tells her that he's in love with the bright, colourful Lola that he first met. Lola believes him, and they finally admit that they're in love, and they go to prom together, with Lola dressed in her very big, very special Marie Antoinette prom dress.
__________
If there's anything important that I've missed out, or something's wrong, do let me know in the comments! Hope this helped! :) For more Happily Ever Endings, go to
Down the Rabbit Hole
!