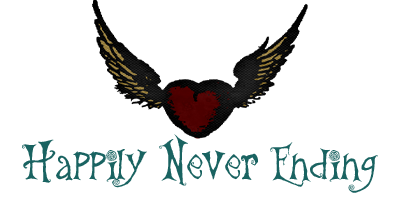 Happily Ever Endings... was born out of sheer frustration. You know how when you read a series and you love it but the last book takes a little while to come out and then you sort of forget parts of the novel? That's what these posts are going to serve to remedy. Happily Ever Ending... is a short post about what happened at the ending of each book that is going to be in a series for people who need a quick reminder of what happened in the previous installment. It's really annoying when you can't remember what happens and don't have time for a reread, so this hopefully will be a huge help!
__________
Synopsis from Goodreads:
In Destined, the forces of Light and Dark collide as their epic struggle focuses on Tulsa's House of Night. Zoey is home where she belongs, safe with her Guardian Warrior, Stark, by her side and preparing to face off against Neferet. Kalona has released his hold on Rephaim, and, through Nyx's gift of a human form, he and Stevie Rae are finally able to be together if Rephaim can truly walk the path of the Goddess and stay free of his father's shadow.

But is Zoey really safe? Does she truly know those who are closest to her? And will love win when it is tested by the very soul of Darkness? Find out what s destined in the next thrilling chapter of the House of Night series.
__________
Happily Ever Ending:
Zoey's mum is dead. Neferet has a new consort, called Aurox, who is a human boy who changes into the white bull. Rephaim has enrolled at the House of Night and is struggling to fit in, as Raven Mockers had visited him to try and convince him to come back to Kalona, and noone believes him when he says he's not working with them. A new fledgling is Marked by Erik - the new tracker - but instead of being Marked with a blue crescent, she is Marked with a red crescent. Shaylin, the new fledgling can see auras - she has the True Sight.
The twins fall out - Shaunee connects with Rephaim because she has problems with her father too - and Erin gets annoyed because even though they were meant to be 'twins', Shaunee didn't tell her. Shaunee wants to go and live back at the House of Night and Erin refuses to go with her.
Later on in the book, the Nerd Herd and Thanatos - who has a death affinity - decide to do a ritual at the lavender farm where Zoey's mother died to find out what actually happened. However, Aphrodite has a vision, where she see Rephaim being sliced in half by Dragon, so Dragon is not allowed to come, as he may be making connections and allies with Darkness, because of how Rephaim killed his love, Anastasia, in the previous book. But, Dragon sees the Nerd Herd plotting something and he looks up Zoey's home address (the lavender farm) and follows them.
Neferet could feel something in the Darkness, because it was uncomfortable, so once she worked out what was going on, she sends some Darkness to kill Zoey, because she had originally sent Aurox but he was disobeying her. Aurox is hiding in the shadows and deciding to disobey Neferet and not stop the ritual because he feels he shouldn't, when Darkness slides its tendrils round him and forces him to turn into the white bull and charge at Rephaim. Dragon then bursts out from where he was hiding in the shadows, and instead of Aurox plunging his horn into Rephaim's chest, he plunges it into Dragon's, and of course, Dragon dies instantly. Then Zoey sees the shadow of Heath's soul inside of Aurox and she protects him so he can't be killed.
Now, Neferet's power and title as High Priestess has finally been stripped away, and Thanatos becomes the new High Priestess of Tulsa House of Night. Kalona, who had appeared some time during the ritual, steps up to Thanatos and pledges his oath to become Thanatos Warrior, and she accepts.
_________
I hope this helped! Now you're all set up to read the next one! If I've missed anything important or you think there's something wrong, let me know in the comments!