Hellooooo! It's crazy to think we are half way through this year already (which means only six months until Christmas)! Here's what I've been reading in June.
I decided it was about time I reread
TFIOS
, since the film came out this month and I first read it two and a half years ago. Of course it was great and I also really loved the film, which I have now seen twice and plan to see again at some point soon. I've had the sequel to
After Iris
for a while now so thought it was high time to start the series - it was a fun and easy read that only took about a day to read which was great.
Don't Even Think About It
is strange but I really enjoyed it! I definitely would not like to have telepathy... Finally
Murder Most Unladylike
was really good - I lost my momentum a little in the middle due to some pesky Latin exams that needed revising but when I'd done those and got back into it it was a lot of fun. It was a little predictable but it redeemed itself in its adorableness so all round it was a really good read.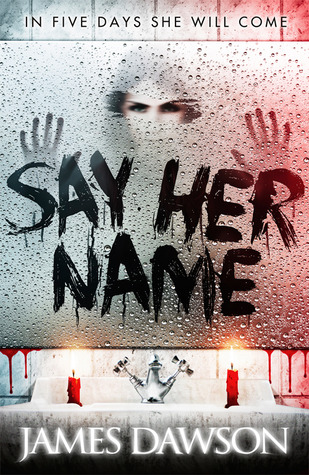 My favourite book of the month was probably
Say Her Name
by James Dawson. I just love boarding school books and this one is just creepy enough to make you not want to read it at night or while you're alone... You can read my full review
here
if you're interested! I also got to attend the launch party for this on the 12th June which was a lot of fun so thanks to James and Hot Key Books for hosting that one!
This month's posts:
REVIEW:
Lobsters
by Tom Ellen and Lucy Ivison
New books this month:
I got quite a lot of new books this month from the lovely publishers so I want to say a huge thanks to Simon and Schuster, Chicken House, Faber & Faber, HarperCollins, Penguin, Hodder and Electric Monkey! I'm currently reading
The Secret Diary of Lizzie Bennet
, which is a retelling of
Pride & Prejudice
to accompany the
Lizzie Bennet Diaries
video series on YouTube which
you should definitely check out if you haven't already
as they're FAB. I absolutely cannot wait to read
Since You've Been Gone
as I'm a huge fan of Morgan Matson and I've heard it does not disappoint.
Louder Than Words
and
Maybe One Day
look really interesting, and the two Faber books,
Tales from a Neurotic Zombie
and
Archie Greene and the Magician's Secret
, as well as
The Neptune Conspiracy
, look like a lot of fun. I decided it was time to read
The Giver
by Lois Lowry, since it's coming out as a film in the summer (with Taylor Swift) and obviously you have to read it before watching it!
A Little In Love
is not something I would normally go for but I am looking forward to giving it a read - I wasn't such a fan of the Les Mis film but I'll try it anyway when I get the chance. And then finally,
Roomies
! I've read this already and
reviewed it
and I got quoted on the first page, yay! I've never been quoted before so that was super exciting. I can't wait to read all of these books!
Finally here are some great books coming out in July that you should definitely look out for!
Thanks for reading!
What have you most enjoyed reading this month?
Have you read any of these titles?
What are you most looking forward to reading in July?